Blog Archives
The Color Box presents The Custom Blend & Cocktails Makeup Party
In celebration of the new custom blend foundation, The Color Box will hold a glamorous event to celebrate the new product launch.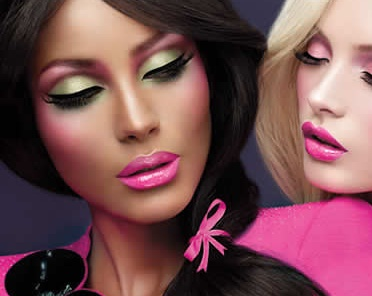 The Color Box by Maria, the popular makeup artistry service, has announced their Custom Blend & Cocktails Makeup Party. The Color Box by Maria will unveil the Custom Blend Liquid Foundation in true enthralling fashion. The Color Box by Maria invites its customers to participate in this special occasion which celebrates beauty and power.
A great face starts with great foundation. The Color Box Glam Squad will custom blend your foundation to match your skin tone and demonstrate great makeup tips that can transform you from drab to glam. In addition, customers will indulge in cocktails and a light buffet will be served. Guest will also enjoy incredible door prizes and leave the event feeling flawless with the Custom Blend Foundation and skin care products.
"We are really excited about this launch and the opportunity to share our amazing products to all the glamorous ladies. I have no doubt that this event will be great and everyone will love the products, says Maria Williams, owner of The Color Box."
The Color Box by Maria will host this exclusive private event on Sunday, March 17, 2013 from 3:00pm – 7:00pm. Please send RSVP request to http://www.customblendandcocktails.eventbrite.com/
About The Color Box
The Color Box By Maria is a full service makeup artistry service that include weddings, photo shoots, fashion shows, TV and print services. The Color Box holds educational classes on makeup application and skin care for individuals and groups. The Color Box by Maria gives back to the community by hosting events with others in the fashion and makeup industry by donating services or gift items for VIP bags. The Color Box also give money proceeds to women and children organizations. For more information, visit www.thecolorboxbymaria.com.
New York, NY (January 17, 2010) — Mocha Beauti announced the launch of their new online store Mochabeautishop.com, online beauty boutique for women of color. The launch was driven by a need to accommodate consumers that are looking for specific products online.
"As the beauty industry products continue to be in high demand, we're going to continue to come up with the HOTTEST items for our consumer" states Abbi G., owner of the company. "I wanted to take this time to really bring a nice variety of products for women of color and our online store does that."
Developed with the full support and cooperation of Mochabeauti, mochabeautishop.com delivers a complete line of products, including apparel, cosmetics, and skin care products.
"The addition of Mochabeautishop.com to our ever-expanding online retail network further establishes Mocha Beauti as the market leader for women of color," said Abbi G.
About Mocha Beauti
Mocha Beauti Shop is an extension of mocha beauti blog which was initially created due to my never-ending search for beauty products that would compliment women of color. Mochabeautishop.com will fill a void in the beauty industry for women of color by bringing together a myriad of products that are nourishing to our various skin tones and hair textures. For more information visit us on the web at http://www.mochabeautishop.com or on twitter @mochabeauti